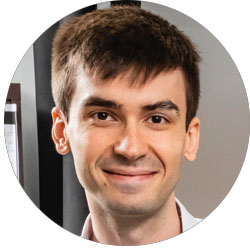 News
[June 2021] I am moving from JHU/APL to a senior analyst role in Washington, D.C.
[April 2019] I will be giving a short talk at the JHU Institute for Assured Autonomy's Workshop on Assured Autonomy (WAA 2019).
[February 2019] I will be attending the Space Traffic Management (STM 2019) conference in Austin, TX.
[September 2018] Glimmers of space science: my group at JHU/APL has released an initial report about a novel compact sensor for observation of clouds from space.
[June 2018] I will be giving a presentation at the Applications of Formal Methods to Control Theory and Dynamical Systems (FoMA 2018) workshop.
[January 2018] I am on the program committee at the ACM International Conference on Hybrid Systems: Computation and Control (HSCC 2018), and the Workshop on Design and Analysis of Robust Systems (DARS 2018), both part of CPS Week 2018, to be held in Porto, Portugal, April 10–13, 2018.
[May 2017] I am helping with the workshop Formal Methods for ML-enabled Autonomous Systems (FoMLAS), part of ETAPS 2018, to be held in Thessaloniki, Greece, April 14–21, 2018.